Planning an epic trip to Mexico? Taking an ADO bus in Mexico is one of the best ways to get around. Whether you are exploring ancient Mayan ruins in Palenque, wandering the colorful streets of Oaxaca, or traveling from the Cancun Airport to Tulum, booking an ADO bus is your ticket to adventure!
While there are several bus companies in Mexico, ADO is the largest and most popular. With routes from Mexico City to Chiapas to Cancun and everywhere in between, ADO buses can take you just about anywhere you want to go.
I'm Mexican and I use ADO buses whenever I travel in Mexico, including as our main transportation during our 6-month Mexico backpacking trip. As a travel blogger, I know that learning the ins and outs of local transportation systems in foreign countries can be overwhelming. So I created this incredibly thorough and complete ADO bus guide to help you out!
From where to book tickets for the ADO bus in English to must-read tips for the overnight buses, we're covering everything you need to know to have a smooth and enjoyable Mexican bus trip. Plus, we threw in a useful list of essential bus travel phrases in Spanish.
Ready? Let's hop on el autobús!
We link to products and services we think are useful for our readers. We may earn a commission for purchases made through some of these links. There's no extra cost for you and it helps support our work. We really appreciate your support!
Want to book ADO bus tickets in English?
The easiest way to buy ADO bus tickets online in English is with Bookaway. It's is an online booking platform that lets you compare bus routes and schedules in English with prices in USD.
About ADO Bus in Mexico
Unlike other popular tourist destinations, Mexico doesn't have a network of passenger trains, and buying plane tickets to hop around destinations can quickly take a toll on your wallet. 
Instead, locals rely on Mexico's robust and reliable system of passenger buses to get around. First-class ADO buses offer a safe, convenient, comfortable, and affordable way to travel around Mexico for everyone from budget backpackers to solo female travelers.
So what is ADO bus in Mexico? ADO Mexico is the country's largest bus company, offering travelers a practical and budget-friendly way to explore the region.
🗣 ADO Pronunciation: In case you're wondering how to say it properly, ADO is pronounced by saying each letter separately in Spanish, as in A-D-O (ah-deh-OH). It is NOT pronounced ah-doh or ay-doh.
Autobuses de Oriente (ADO), or Buses of the East, is a private Mexican passenger bus company that was founded in 1939 in Veracruz in southeastern Mexico.
ADO buses are modern and comfortable, and provide several service levels and prices ranging from their basic first-class bus to their luxury line.
This leading Mexican bus company offers routes to some of the top tourist destinations in Mexico, including Mexico City, Oaxaca, and the Riviera Maya.
Booking an ADO bus is a great option for travelers who want to save money, get off the beaten path, take in beautiful landscapes, and explore Mexico like a local.
ADO Bus Schedule, Routes and Destinations
ADO buses serve most of southeastern Mexico, including Mexico City and a bit farther north along the coast of the Gulf of Mexico. 
From the Cancun Airport on the Yucatan Peninsula to the Lacandon Jungle in Chiapas, ADO travels just about anywhere in lower Mexico. 
Some of the most visited destinations served by ADO buses include Cancun, Playa del Carmen, Tulum, Oaxaca City, Puebla, Acapulco, and Mexico City.
🗺 Take a look at this ADO bus route map to see all of the ADO destinations in Mexico.
Top ADO Destinations
The Cancun Airport and Mexico City are two of the most common starting points for travelers in Mexico. 
Catching an ADO bus in the Cancun Airport offers a comfortable and inexpensive way to get from the airport to nearby destinations like Downtown Cancun, Playa del Carmen, Tulum, and Merida. For example, an ADO bus from Cancun to Tulum starts at around 15 USD, which is much cheaper than a taxi.
If your plane arrives in CDMX (Ciudad de México), you can easily hop on an ADO bus from Mexico City to Oaxaca, explore nearby Puebla, or head to dozens of other amazing destinations just a bus ride away.
Not sure where you want to go yet? Learn more about the places you can travel to on an ADO bus:
ADO Bus Schedules and Popular Mexican Bus Routes
To help you plan your trip and find the current prices for your destination, we've put together a list of the most popular ADO Mexico bus routes.
Just click on a route below and enter your travel dates to see the ADO bus schedule in English with current prices in U.S. dollars on Bookaway.
ADO Bus from Mexico City
ADO Bus from Oaxaca
ADO Bus from Cancun
ADO Bus from Playa del Carmen
ADO Bus Tulum
🚌 Don't see your destination on this list? Search Bookaway for all bus routes and ticket prices.
How to Book ADO Bus Tickets
Once you choose a destination, it's time to book your bus tickets. There are several ways to reserve and purchase ADO bus tickets.
You can book online in English with Bookaway or use the Spanish-only ADO website. You get an e-ticket with either of these online options, so you do not need to print out the ADO bus tickets. 
Booking tickets online is usually the most convenient option because you don't have to wait in line at the bus station and you can easily buy your tickets ahead of time.
You can also buy tickets in person at several locations across Mexico, including the ADO bus terminal.
How to Buy ADO Bus Tickets in English
The easiest and quickest way to buy ADO bus tickets online in English is with Bookaway. You can easily compare routes and prices for buses (including ADO), ferries, and airport transfers in Mexico to find the best option for your schedule and budget.
Bookaway is an online booking platform that lets you book bus, ferry, train, and private transfers worldwide. 
Other than the ability to buy ADO tickets in advance in English and see the bus prices in USD, one of the best things about Bookaway is that you can book transportation for your entire route and access it all in the same spot. 
For example, if you are traveling by ADO bus from Cancun to Playa del Carmen and then by ferry from Playa del Carmen to Cozumel Island, you can use Bookaway to quickly reserve the bus and ferry tickets at the same time all on one website.
Bookaway offers 24/7 customer support and an add-on option for worry-free cancellation and changes up to 24 hours before departure. Plus, you can download the Bookaway app for quick access to your digital boarding pass and reservation details on your phone.
Another benefit of using Bookaway is that (unlike the ADO website) they accept all major credit cards, including American Express, and Discover Card. So you can use your favorite travel card to book your tickets and earn more reward points.
Buying Tickets Online in English (Step-by-Step):
Go to Bookaway.com
Enter your trip details
Choose your transportation method
Select the departure time and click the "Book now" button
Enter the passenger information
Select your seats and optional Worry-Free Cancellation 
Enter the payment information (debit or credit card, Venmo, or PayPal)
Check your inbox for the confirmation email and e-ticket
Bookaway is the best option if you don't trust your Spanish skills enough to book transportation on ADO's Spanish-only website and if you want to easy access to all of your bus, ferry, and private transfer reservations all in the same spot.
With Bookaway's optional Worry-Free Cancellation, you can easily make changes or cancellations online up to 24 hours before your departure date. Without this option, you can only make changes in person at an ADO bus station.
Booking ADO Bus Tickets in Spanish
Unfortunately, ADO Mexico does not have an ADO bus English website or app, and both are only available in Spanish. If you know some Spanish or are comfortable with using Google Translate, you can check the ADO bus schedule and buy tickets in advance online.
Both options provide digital boarding passes via email, so you don't have to print out the ADO tickets. 
Online ADO Payment Methods
It used to be that you could only buy ADO tickets online with a Mexican debit or credit card or bank transfer. Thankfully, times have changed! The website and app now accept payments from non-Mexican VISA and MasterCard credit cards.
🚨 Avoid data theft and fraud by always use a Virtual Private Network (VPN) while traveling. A VPN protects your credit card details from hackers when you connect to unsecured wifi at places like hotels, airports, and restaurants.
If you're reserving tickets on the ADO website, you can also pay with cash via Paynet. To use this payment method, you make a reservation, receive a reference number, and then go to one of the authorized stores to make a cash payment and finalize the booking. 
Once you have the Paynet reservation number, you can pay for your ADO tickets in cash at 7-Eleven, Circle K, Walmart, Sam's Club, Bodega Aurrera, Farmacia del Ahorra, or Farmacia Benavides. Note that this reserve online and pay cash in person method isn't available during holidays.
Purchasing ADO Tickets in Person
Buying tickets in person at your local ADO bus station in Mexico works well for spontaneous travelers who prefer to keep their schedule flexible and don't like making reservations. Just keep in mind that you'll miss out on ADO's Compra Anticipada discount if you buy tickets last-minute (more on this below).
You can also buy an ADO bus ticket at the Cancun Airport upon arrival if you're not sure what time you'll end up getting through the FMM process at immigration and baggage claim. In the past, you could purchase tickets in person at Oxxo convenience stores too, but that's no longer the case.
We recommend arriving at the bus station at least an hour ahead of time if you plan on buying tickets just before your departure time. They usually stop selling tickets between 15 to 30 minutes before the bus leaves.
In our experience, most ticket agents don't speak English. If you don't know much Spanish, check the ADO bus schedule online beforehand and write down your chosen destination, departure time, and class level either on a piece of paper. When you get to the ADO ticket window, it's extremely helpful to hand the employee the piece of paper with the all of the info for your desired route.
🎉 Traveling on a holiday? Book your tickets online! Buses are usually sold out during the holidays and long weekends. If you're traveling during any of these Mexican holidays, you must buy tickets in advance to get a seat.
ADO Bus Station Payment Methods
Most ADO bus stations accept payments in Mexican pesos and debit and credit cards, including foreign credit cards.
There may be a few stations in smaller towns that don't accept credit cards because their system or internet is down. Make sure to bring enough cash in pesos, just in case.
💵 Want to save money on your Mexico trip? Check out this article on How to Use Money in Mexico for our best tips.
Ticket Pricing and ADO Discounts
When comparing ticket prices for your trip, it's important to know that there isn't a standard price for ADO bus routes. 
The prices vary depending on the time of day, date (prices go up on holidays), bus service class (more on that below), de paso vs. directo, and whether or not you get the compra anticipada discount.
De Paso vs Directo
De paso, or passes by, means the bus makes stops at other stations along the way. Directo, or direct, buses go straight to your destination without picking up or dropping off any other passengers.
Day vs Overnight
Let's take a look at the bus options from Mexico City to Oaxaca City to see the difference in cost depending on the time of day. 
The price for the most luxurious bus service class, ADO Platino, departing at 2 pm is 1,200 MXN. While the regular Primera Clase bus leaving at a similar time with the same destination is 580 MXN. But, if you take the overnight ADO Platino departing at 9:45 pm later that day, it's only 780 MXN for the same trip. 
ADO Discount: Compra Anticipada
The easiest way to get an ADO bus ticket discount is to plan ahead and buy all of your tickets in advance so you qualify for the Compra Anticipada discount.
Compra Anticipada, or advance purchase, is what ADO calls their steep discounts (up to 50%) for people who don't buy their tickets last minute. You can usually get discounted tickets if you buy them at least three days in advance in person or online. 
They only sell a limited number of discounted tickets per bus. The sooner you buy your discounted tickets, the better because they do run out.
The advance purchase discount price is shown on ADO's website along with a red tag icon with a dollar sign. The discount amount varies by location and it's not available on all routes.
🚌 Want to book ADO bus tickets in English online? Get your tickets with Bookaway.
Bus Class Levels, Seat Selection, and Luggage
ADO buses are known for their modern and comfortable fleet of first-class buses. The company offers different first-class service levels, from Regular First Class to Executive to Platinum. 
They also have ADO Aeropuerto for airport transfers to cities and ADO Conecta passenger vans for frequent and short routes. 
Other than the ADO brand buses, ADO Mexico also operates a handful of other passenger bus brands, including OCC, Diamante, Cristobal Colon, Estrella de Oro, Texcoco, AU, and Cuenca. 
In case you're wondering, second-class buses in Mexico depart from separate stations. They are cheaper, but they aren't nearly as comfortable, and we've never been on one with AC.
ADO Bus Service Class Levels
Each class offers different amenities, such as entertainment displays, reclining seats, and onboard restrooms. All ADO buses have air conditioning, blackout curtains, reading lights, and overhead luggage compartments. 
Expect to pay more for the extra perks on the more luxurious ADO buses, but keep in mind that they're only available on certain routes.
Here's a quick rundown of the different ADO bus service levels, listed from cheapest to most expensive.
ADO Primera Clase (First Class)
ADO Primera Clase, or First Class, is the company's base class level and it's available on all their routes. This is a regular first-class bus with AC and a bathroom but without any extras. It's perfect for budget travelers and shorter routes.
44 reclining seats
3 to 4 entertainment displays
Air conditioning
Some with onboard WiFi (only available on a few)
1 bathroom
The OCC and Estrella de Oro bus brands fall under this category of service and provide the same amenities, except for WiFi. 
ADO GL (Executive) 
ADO GL (short for Gran Lujo, or Grand Luxury) is geared towards business executives and frequent travelers. These buses offer more comfort, like better seats, and extra amenities when compared to basic First Class.
This executive bus brand is available in places like Huatulco, San Cristobal de las Casas, Playa del Carmen, and Bacalar.
40 reclining seats with more space
Individual audio channels
Onboard WiFi
Complimentary beverage
Air Conditioning
Regular and USB charging outlets
6 entertainment displays 
Separate bathrooms for men and women (2 toilets)
The Estrella de Oro Pluss buses feature the same level buses but don't have wifi.
TIP: If you're taking an overnight bus or have a 10+ hour journey, it's worth it to pay extra for ADO GL or ADO Platino. You'll get more comfortable seats and multiple onboard bathrooms.
ADO Platino (Luxury)
If you're looking for the ultimate in comfort and luxury, the ADO Platino, or ADO Platinum, class bus is the way to go. These buses feature leather seats, individual entertainment systems, and complimentary drinks and snacks.
With ADO Platino you also get exclusive access to their VIP waiting lounge at the bus station.
This service level only runs out of select major cities, including Mexico City, Cancun, Merida, Oaxaca City, and Acapulco.
Exclusive access to VIP Platino Lounge
27 reclining seats with more space and a lower recline
Seats in rows of one or two, with the option to sit alone
Folding table for laptops and food
Individual touch displays with the ability to choose your entertainment
Onboard WiFi
Complimentary beverages, snacks, and travel kit
Air Conditioning
Regular and USB charging outlets
Separate bathrooms for men and women (2 toilets)
Their Diamante bus brand is also a luxury service level, but these buses don't have tables.
ADO Aeropuerto and ADO Conecta
The ADO Aeropuerto buses run between airports and the downtown ADO bus station in the closest city. It has similar amenities to the First Class service level. On these routes, you can sometimes get a passenger van instead of a bus.
ADO Conecta passenger van travels along frequent and short routes. It doesn't have a bathroom onboard or charging outlets, but it's still considered first-class service.
OCC
Some years ago, ADO Mexico purchased another first-class bus company called OCC. They didn't bother to change the branding on the buses, so if your bus shows up and it says "OCC" on the side instead of "ADO" don't panic. It's basically the same thing.
This also applies to the names on the bus stations themselves. We learned this the hard way when we couldn't find the ADO bus station in San Cristobal de las Casas on Google Maps because it's still called Terminal OCC.
🚌 Ready to book your ADO bus trip? Get your tickets online in English with Bookaway.
Choosing Your ADO Bus Seats
Whether you're buying your tickets on Bookaway or in person at the bus station, you can select your bus seats. But you may not always get to sit in the seat you chose.
The way seating works on ADO buses in Mexico is somewhat unique and flexible. For shorter trips, you may carefully select a seat or get whatever number the ticket agent assigns. But once you get on the bus, people just sit wherever and nobody complains about their "assigned" seat being taken.
For bus rides over 3 hours or so, it's much more likely you'll get to sit in your assigned seat. When selecting a seat online, you can choose whatever open seat you want.
We've found that passengers on some of the shorter bus trips completely disregard the seat number on tickets and nobody seems to care. If you get on one of these buses, like we did in Bacalar Lagoon, and you see people just sitting wherever (including in your seat), don't freak out. Just calmly sit wherever you please.
If you're unsure about the seating arrangement on your bus, ask the driver, "Se respetan los asientos?" (Are seats respected?). If they say no, you can take whatever seat you want. If they say yes, you must sit in your reserved seat. If you have any issues or need to move someone from your seat, you can ask the driver or assistant for help.
The Best Place to Sit
After countless times riding on ADO buses, my advice is to reserve a seat in the middle of the bus. We like to be some distance away from any potential smells wafting out of the bathroom in the rear, while not being too close to the front.
Being in the very front of the bus exposes you to bright headlights from oncoming cars at night and the driver's personal radio at any time of day. I think it's also best for your sanity not to look at what's happening out on the road ahead of you (oncoming traffic, cows on the road, dangerous curves, etc). 
Baggage Restrictions
ADO's baggage restrictions are pretty simple. Passengers can board with a personal carry-on bag and store their checked bags under the bus.
Carry-on Bags
Small handbags, briefcases, laptop bags, and backpacks (anything similar in size to personal items on planes) are allowed on the bus as equipaje de mano, or "hand luggage". You can place your personal bag in the overhead compartment or at your feet.
Larger bags or anything with wheels must be checked and stored in the baggage area underneath the bus.
If you try to board the bus with a bag that is too big, the driver will stop you and ask you to put it under the bus. The good thing is that checked bags are free on ADO. Meaning you shouldn't get charged an extra fee.
Keep in mind that ADO doesn't assume responsibility for your personal carry-on bag. Make sure to keep it close by if you're sleeping and always bring it with you when you step off the bus during rest stops.
🎒 I've never had a problem with my bag on airplanes but my favorite carry-on bag has been denied as a carry-on by ADO buses a couple of times. Now I always bring this tiny foldable backpack with me to use as my carry-on bag for the bus ride. I store my water, laptop, and valuables in here instead of leaving them in my checked bag under the bus.
Checked Luggage
The ADO rules for checked bags are pretty simple, but they're only available in Spanish on their website. So I've translated the most essential info to provide you with the summary below.
The maximum weight for checked bags on ADO Primera Clase is 25 kilos. There may be an additional luggage fee for anything over that.
There is no weight limit for checked luggage on the ADO GL and ADO Platino bus classes.
Luggage check-in begins up to 45 minutes before departure time. If you're running late, you can still check in your luggage as you board the bus.
Depending on the size of the bus station, luggage check-in can take place at the check-in counter inside the waiting area or outside at the bus.
Do NOT lose your luggage check-in ticket! You need this to prove the bag is yours once you arrive at your destination.
The checked baggage is stored in the locked luggage compartment underneath the bus. The compartment remains locked throughout the trip. It's only opened by an ADO employee when a passenger needs to get their luggage out and shows their checked baggage ticket.
🧳 We honestly don't remember ever having our luggage weighed, but there may be certain bus stations that do follow the 25-kilo weight limit rule.
Prohibited Items
Many of the things on ADO's list of allowed and prohibited items, like paint and solvents, don't apply to most tourists, but here are a few items that may.
Alcoholic beverages
Gas tanks (like the ones for backpacking stoves)
Matches or lighters
Alcohol-based products
Weapons or knives
As far as alcoholic beverages go, you're not permitted to bring any type of alcohol on the bus ride, but you can pack sealed bottles in your checked baggage which is stored under the bus. Passengers cannot board the bus drunk or under the influence of drugs.
Transporting Pets
Only leashed and certified service dogs are allowed to ride with the passengers. All other pets must be sedated and placed in a crate which is stored with the checked luggage under the bus. 
Here are a few of the key ADO pet restrictions:
Only domesticated animals, like cats and dogs, are permitted.
Pets are only allowed on bus trips less than 8 hours long.
Pets must be in a hard-shell crate and sedated.
Pet crates are stored in the baggage compartment under the bus.
The crate must weigh less than 25 kilos and measure 30 x 40 x 100 cm. Additional fees may apply for excess weight.
Some ADO bus stations have pet transportation crates available for rent.
ADO Bus Stations in Mexico
ADO bus stations are located from coast to coast in southern Mexico, including in Mexico City, Cancun, Playa del Carmen, Tulum, Merida, Puerto Escondido, and Oaxaca City.
Most of the larger bus stations are well-equipped with amenities such as waiting areas with plenty of seats, restrooms, ATMs, convenience stores, and food stalls. Some even have overnight storage locker facilities.
While you'll typically find bus stations with plenty of amenities in major cities, the "bus station" in small towns and villages may be similar to a bus stop. It's sometimes nothing more than a tiny ADO ticket window (with or without a waiting area) with a line of people standing by the road and waiting for the bus.
Places without an official ADO office, like Mahahual in Quintana Roo, may also sell tickets at the local convenience store.
ADO Bus Mexico City TAPO
Mexico City TAPO (Terminal de Autobuses de Pasajeros de Oriente), also known as TAPO CDMX and La Tapo, is one of the largest and busiest bus terminals in all of Mexico. It serves as an efficient and organized hub for ADO and other bus companies that operate routes to various destinations throughout the country.
Located in the eastern part of Mexico City, TAPO is a modern and well-maintained terminal that features a range of amenities and services for travelers. The terminal has several waiting areas, restrooms, food stalls, wifi, and shops, as well as a VIP lounge for ADO Platinum passengers. There is also a helpful information desk where travelers can ask questions about their tickets and routes.
TAPO offers bus routes to many popular destinations throughout Mexico, including Puebla, Veracruz, Oaxaca City, and Cancun, as well as other cities in the Yucatan Peninsula. The terminal also offers shuttle services to the Mexico City airport and other locations within the city.
ADO Bus at the Cancun Airport 
Taking an ADO bus directly from the Cancun Airport is a convenient, comfortable, and inexpensive option for travelers looking to get to their final destination in the Quintana Roo and the surrounding states quickly and easily.
The Cancun Airport ADO bus station offers a range of bus routes to popular tourist hotspots throughout the Yucatan Peninsula, including Downtown Cancun, Playa del Carmen, Tulum, Puerto Morelos, and Merida.
Keep in mind that ADO buses drop off passengers at the ADO bus station in town, not at hotels. If you're looking for transportation from the airport directly to your hotel, check out these Cancun airport transfers instead.
Most international flights from the US and Canada land at the Cancun Airport and arrive at Terminal 3 or the new Terminal 4. Once you get off the plane, you'll go through immigration and customs, pick up your luggage, and end up in an area with information booths for tours, rental car counters, and an ADO ticket booth. 
To buy a ticket for the ADO bus at the Cancun Airport, you can either purchase it at the ADO ticket booth just before exiting the terminal or buy it outside at the stand in front of the big red and white ADO Aeropuerto buses.
The ADO bus stops with ticket stands are located right outside Terminals 2, 3, and 4 at the Cancun Airport.
You can pay for the ADO bus in Cancun with a debit or credit card, Mexican pesos, or even US dollars in small bills (less than $20). We don't recommend using US dollars in Mexico, but if you do, you'll get your change back in Mexican pesos.
If you're arriving during peak travel times, like a US or Mexican holiday, or on busy weekends, it's best to book your tickets online in advance because they can sell out. 
Ignore any taxi drivers trying to "help" by telling you the ADO bus is full or has already left and that you should take a taxi instead. Just put on your horse blinders and walk directly to the official ADO stand or booth for tickets and bus schedules.
🚐 Traveling with a group? Skip the bus and book this highly-rated private airport transfer from the Cancun airport. Depending on the group size, it can end up being even cheaper than the bus!
ADO Bus Safety
Now that we've gone over most of what you need to know to buy tickets and board the bus, you're probably asking yourself, "Are ADO buses safe?"
Since their reputation is on the line, safety is a top priority for the ADO bus company. They take several measures to ensure the safety of their passengers: ADO buses are regularly inspected and maintained to ensure that they are in good condition, the drivers are also well-trained and experienced, and they follow safety protocols.
📹 Don't get weirded out if someone hops on board and starts filming everyone. On some routes, it's a standard safety procedure for an ADO employee to film the the passengers' faces. 
To ensure the security of passengers and their belongings, some ADO buses take detours around potentially sketchy areas to ensure they are on the safest route available. 
This is currently the case with the bus route from San Cristobal de las Casas to Palenque in Chiapas. ADO buses traveling this route avoid taking the direct road because, even though it's much faster, it is known for roadblocks by locals.
When we traveled from San Cris to Palenque, our ADO bus avoided the direct road by taking a longer route through Villahermosa, Tabasco. It was a few hours longer, but we got to see the beautiful landscapes in the state of Tabasco.
Overnight Bus Security
It's important to keep an eye on your belongings when taking an overnight bus. Unfortunately, there have been reports of petty theft, like stolen wallets and passports, while passengers are sleeping. If you plan on sleeping through the ride, keep your personal bag under your feet or use it as a pillow.
🎒 An anti-theft day pack with locking zippers and slash-proof fabric helps prevent pickpocketing and theft. Pacsafe and Travelon both make high-quality, theft-resistant wallets, purses, bags, and backpacks for travel. You can also get the same luggage cable lock we use to secure your bag to your seat on overnight trips.
Whether or not you decide to take an overnight bus is up to you, but some tourists avoid night buses completely due to the increased potential for accidents after dark.
Although we don't recommend driving at night in Mexico due to a variety of road hazards, we have taken ADO overnight buses without any issues. 
In our experience, taking an overnight bus is a great way for budget travelers to save on accommodations for the night and avoid spending an entire day of precious vacation time on the bus.
💡 Looking for more Mexico safety tips? Check out our 60 Best Mexico Travel Tips (a Mexican's top advice).
Mexico Travel Insurance
Of course, you don't want to think about everything that can go wrong on your Mexico trip, but it's always best to be prepared.
From stolen luggage to emergency medical care, having the right travel insurance can make or break your trip in case of an incident.
Having travel insurance coverage can give you peace of mind and help you travel confidently on your trip to Mexico.
Safety Wing offers travel and medical incident insurance for Mexico and specializes in coverage for 1+ month stays, including digital nomads.
For insurance coverage for shorter trips to Mexico, check out TravelInsurance.com. They make it easy to compare and buy travel insurance from top-rated insurers for the best prices.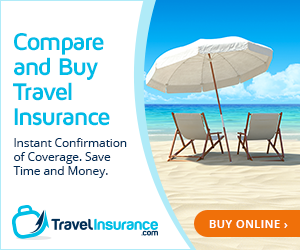 What to Expect on an ADO Bus Trip
From boarding to rest stops to climate control, here's what to expect on a typical ADO bus ride.
Bus Boarding Process
ADO buses typically begin boarding about 5 minutes before the departure time. It could be sooner or later, but they usually leave somewhat on time.
When boarding begins, the destination is announced over the loudspeakers. If you miss it, just keep an eye out for a line forming at the bus around the time it leaves. 
Go stand in the line of people at the entrance to the outdoor bus boarding area. Have your ticket ready to show the bus station employee at this door.
Once you're in the bus area, you need to find your bus. Always double-check you're boarding the correct bus! It's confusing if you only check the destination on the front of the bus because it sometimes only shows the final destination and not the stops in between.
When in doubt, ask which bus is yours multiple times. Ask the people in line with you, the first ticket checker at security, and ask the driver (who checks tickets again) before boarding. 
If you haven't checked your bags yet, head over to the side of your bus with an employee loading luggage underneath. Give them your checked bag and they give you a ticket which you must keep and show to retrieve your bag once you arrive. 
After your bag is loaded, show the person at the bus door (usually the driver or an assistant) your ADO bus ticket. They scan it and welcome you onboard.
Onboard Entertainment
If you're riding on the regular ADO or OCC class level be prepared for movies and shows playing loudly and almost nonstop on the shared entertainment displays and speakers. ADO Platino passengers are spared since they have individual entertainment displays.
🎧 Bring noise-canceling headphones or a travel earplug kit! I wear my amazing noise-canceling headphones and use my favorite white noise travel app or play music to drown out the noise from the speakers.
We once watched an entire Britney Spears concert at what seemed like the highest volume possible. I was thrilled for the first few songs, but it got old quickly. Michael wanted to stick his head out the window the entire ride. On another bus trip, they played a Zac Efron movie marathon for hours. 
📶 Need wifi? Many buses claim they have wifi, but they actually don't or it's not working. If you plan on using wifi during your trip, it's best not to depend on the bus wifi and get a prepaid local SIM card for data instead.
Air Conditioning
The temperature on ADO buses is usually on the cooler side, like arctic blast cold. It doesn't seem to matter whether it's 50 or 90 degrees outside, the AC is always on. 
Make sure to wear layers and bring a scarf or travel blanket if you get cold easily like me.
🧣 This 2-in-1 travel scarf keeps you warm AND has secret pockets to stash your cash, passport, and other valuables.
Rest Stops
Depending on the route, the bus might make multiple stops at bus stations along the way to the final destination as it drops off and picks up passengers.
Sometimes the driver will announce it's a 10-minute stop (or longer), and you can hop off to buy snacks or use the bathroom at the bus station.
Keep in mind that Mexican public bathrooms are not what you're used to. Bring some coins for the bathroom fee, travel tissues (public bathrooms don't always have toilet paper), and biodegradable hand sanitizer. 
Don't be surprised if vendors board the bus during this time to sell snacks like popcorn or chips.
If you have a very long bus ride, the driver will stop every 4 hours or so at designated rest stops with food stalls and restaurants for meal and bathroom breaks. 
Even though the bus does have a toilet, you probably want to do your best to avoid using it due to the potential of bouncing around like a pinball while peeing with all of the topes (speed bumps) and baches (potholes) on the roads.
Arriving at Your Destination
Once you arrive, you must exit the bus and wait for the luggage handler to get to your checked bag. Hand them the checked luggage ticket as proof of ownership to retrieve your bag. After that, you're free to explore your new destination!
Tips and Tricks for ADO Mexico
If you're planning to travel on an ADO bus, here's a quick summary of our best advice:
Book your bus tickets in advance to avoid long lines and sold-out routes
Arrive at the bus station early to ensure you have enough time to check your bags
Keep an eye on your carry-on bag during overnight trips
Don't lose your checked baggage ticket
Pack plenty of water, food, and snacks
Learn a few travel phrases and words in Spanish
Mexico Bus Travel Phrases in Spanish
Knowing how to say hola, por favor, and gracias (hello, please, and thank you) with a smile goes a long way in Mexico.
If you're interested in learning more essential travel phrases, download this free Spanish phrase sheet for Mexico. Unlike other lists of Spanish travel phrases I've come across, this one is written by a native Mexican Spanish speaker…me! 
And why is that important? Because similar to British English versus American English, Mexican Spanish differs from the European Spanish you may have learned in high school or on the Duolingo app. My list of Mexican Spanish travel phrases only features words and phrases we actually use in Mexico. 
Here are a few essential bus travel phrases in Spanish to help you navigate Mexico bus travel:
autobús or camión – bus
central de autobuses – bus station
terminal de autobuses – bus terminal
comprar – to buy
boleto – ticket
con anticipación – (purchase) in advance
fecha – date
nombre y apellido – first and last name
identificación – ID card
tarjeta o efectivo – card or cash
sala de espera – waiting area
ruta – route
parada de autobús – bus stop
conductor – driver
asiento – seat
horario – schedule
directo – a direct, non-stop bus route
de pasada – a bus route which stops along the way to pick up more passengers
abordar – to board
equipaje or maletas – luggage
documentar equipaje – to check-in luggage
destino – destination
origen – origin
What to Bring on the Bus Ride
Below are a few items we recommend packing in your carry-on bag to make your ADO bus trip in Mexico more comfortable and enjoyable.
Anti-theft backpack: An anti-theft day pack with locking zippers and slash-proof fabric helps prevent pickpocketing and theft. Pacsafe and Travelon both make high-quality, theft-resistant wallets, purses, bags, and backpacks for travel. You can also get the same luggage cable lock we use to secure your bag to your seat on overnight trips.
Noise-canceling headphones: Bring noise-canceling headphones or a travel earplug kit to drown out the onboard entertainment noise on regular First Class ADO buses. I wear my amazing noise-canceling headphones and use my favorite white noise travel app or play music.
Neck pillow and eye mask: For a good night's sleep on an overnight bus, a good neck pillow and a light-blocking eye mask are essential. I use an inflatable neck pillow which packs down small when not in use.
Waterproof Kindle: A waterproof Kindle Paperwhite is a fantastic way to bring your guide books with you without the extra weight or sacrificing space in your carry-on. If you're looking for an entertaining, yet informative book on traveling in Mexico, we highly recommend The People's Guide to Mexico.
Toilet paper and soap: Be prepared for Mexican public bathrooms with a mini roll of travel toilet paper and travel soap sheets. This way you don't run into any unfortunate surprises, like missing toilet paper or no soap (both are common issues). A pack of travel tissues and hand sanitizer will also do the trick.
Warm layers: It's cold on the ADO bus! Don't forget to bring warm clothing on the bus with you. This 2-in-1 travel scarf keeps you cozy and has secret zippered pockets to stash your cash, passport, and other valuables.
Water purifier bottle: Don't drink the tap water in Mexico, at least not without purifying it first! This Grayl water purifier bottle is the best travel water bottle for Mexico. You can purify water from anywhere (including the tap and nearby rivers) and make sketchy water clean to drink with one press.
Food and snacks: Bring plenty of snacks and a packed lunch for your trip. On longer routes, the buses do stop every few hours for meal breaks, but it's always nice to have your own supply of snacks to avoid getting hangry!
Travel insurance: From delayed trips to lost luggage to medical emergencies, good Mexico travel insurance coverage goes a long way. For insurance coverage for short trips to Mexico, check out TravelInsurance.com. They make it easy to compare and buy travel insurance from top-rated insurers for the best prices. SafetyWing covers long-term visitors and digital nomads in Mexico.
Alternatives to ADO Buses
If after reading this complete guide to the ADO bus system in Mexico you decide you're not up for checking bus schedules, learning some Spanish bus vocabulary, or purchasing bus tickets for each leg of your trip, then an ADO bus might not be the right form of transportation for you.
Consider renting a car in Mexico if you want the freedom to stop along the way and uncover all of the hidden gems between the major attractions. A Mexico road trip is one of the best ways to explore this beautiful country at your own pace, immerse yourself in the culture, and get off the beaten path.
Keep in mind that ADO buses drop off passengers at the ADO bus station in town, not at their hotels. If you're just looking for transportation from the airport directly to your hotel, book a private airport transfer on Viator, like these Cancun airport transfers, instead.
To get from one city to another quickly and relatively cheaply, use Skyscanner to search for flights on Mexican budget airlines like Volaris. They frequently run sales with deep discounts on flights throughout Mexico, with some flights ending up being even cheaper than the cost of an ADO bus.
ADO Bus Mexico FAQ
Final Thoughts on Mexico's ADO Buses
With its modern fleet of buses, convenient schedules, affordable prices, and surprising range of amenities, the ADO bus network makes traveling in Mexico easy, cheap, and comfortable.
Book your ADO bus tickets online quickly and easily with Bookaway. Purchasing your tickets in advance saves you money by giving you access to Compra Anticipada discounts and spares you from wasting precious vacation time standing in the ticket line at the bus station.
Whether you're on a tight budget or looking for a more luxurious bus ride, taking an ADO bus is an excellent option for all types of travelers looking to explore Mexico.
We hope this Complete Guide to Mexico's ADO Buses helps you prepare for your adventure! Let us know in the comments below if we missed anything or if you have any questions.
🚌 Want to book ADO bus tickets in English online? Get your tickets with Bookaway.
Like This Post? Pin It!